Case study of The UPS Store.
A store owner of The UPS Store needed help establishing and updating the social media presence to promote its services. I also managed the email marketing, updating information on the website, and search engine marketing for accurate and higher ranking results.
The UPS corporate office provides its branding identity and text about services to help create consistent marketing to reach its existing customers and attract new ones.
Bridge printed with online marketing.
 
If you have a business with a store that clients can visit, then use this opportunity to create print collateral to start engaging people and connecting them back to your online presence.
Using a QR code, you can direct anyone with a smart phone or tablet to a website, social media, etc.
The UPS Store invites customers to scan this QR code to share their experience on social media.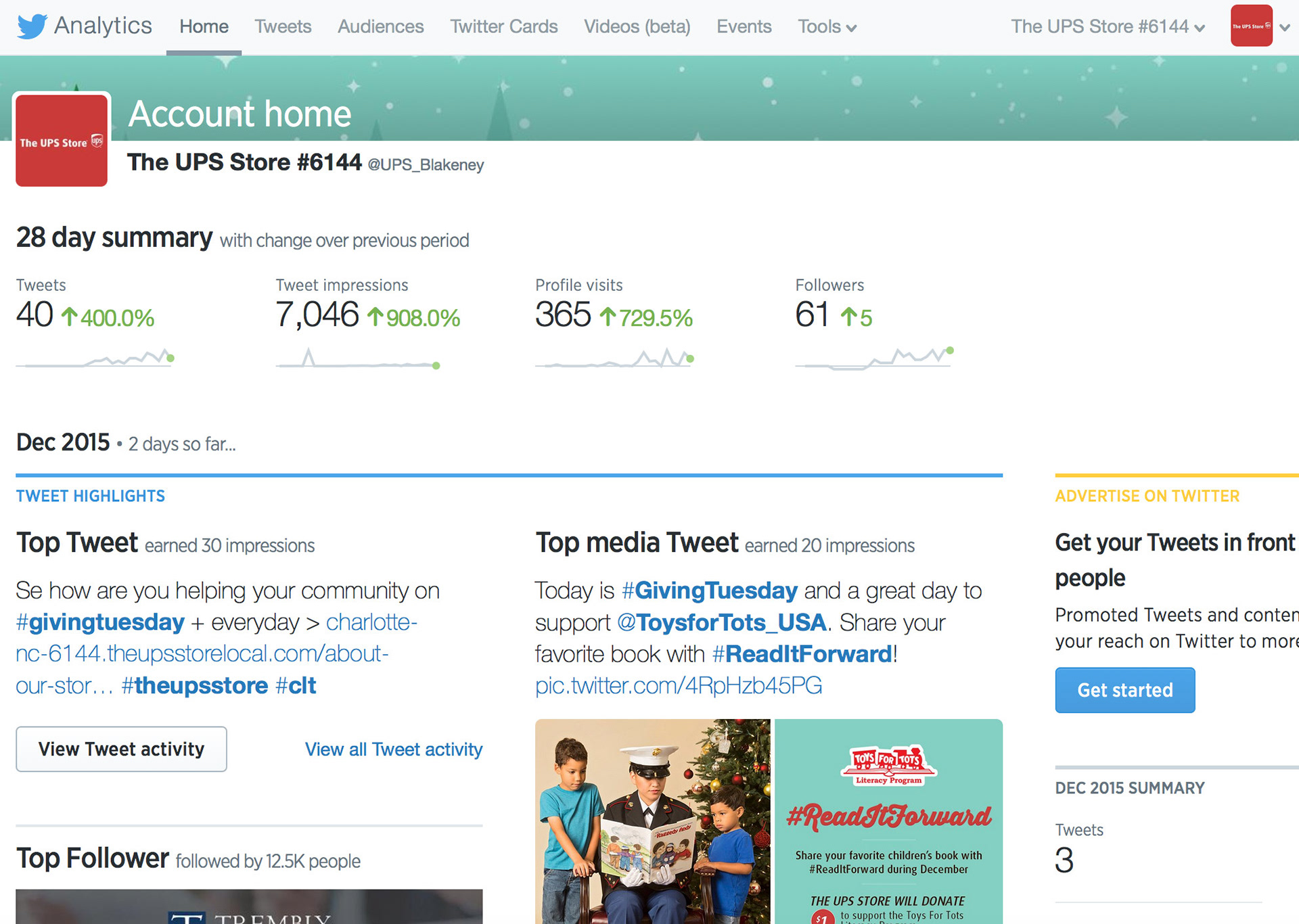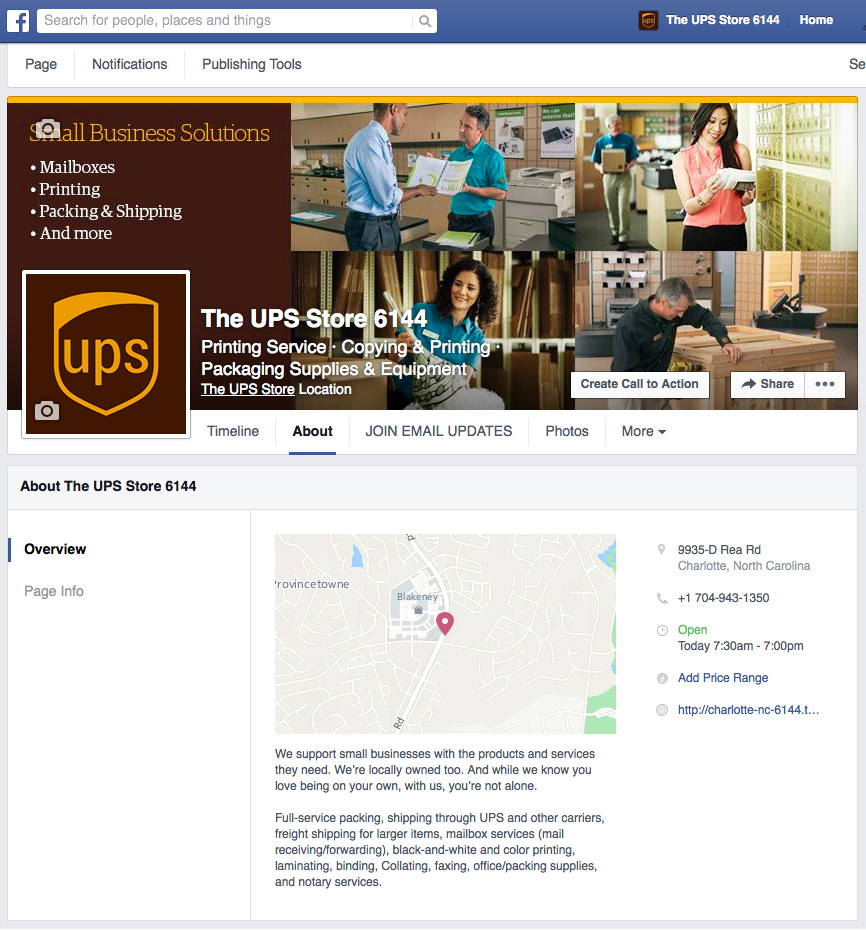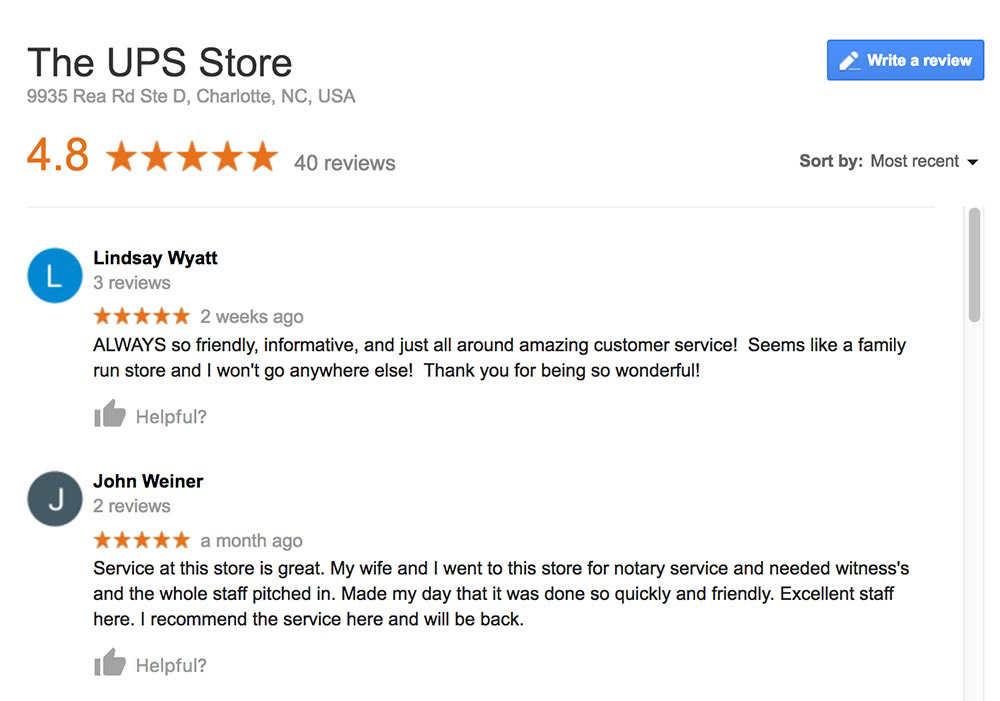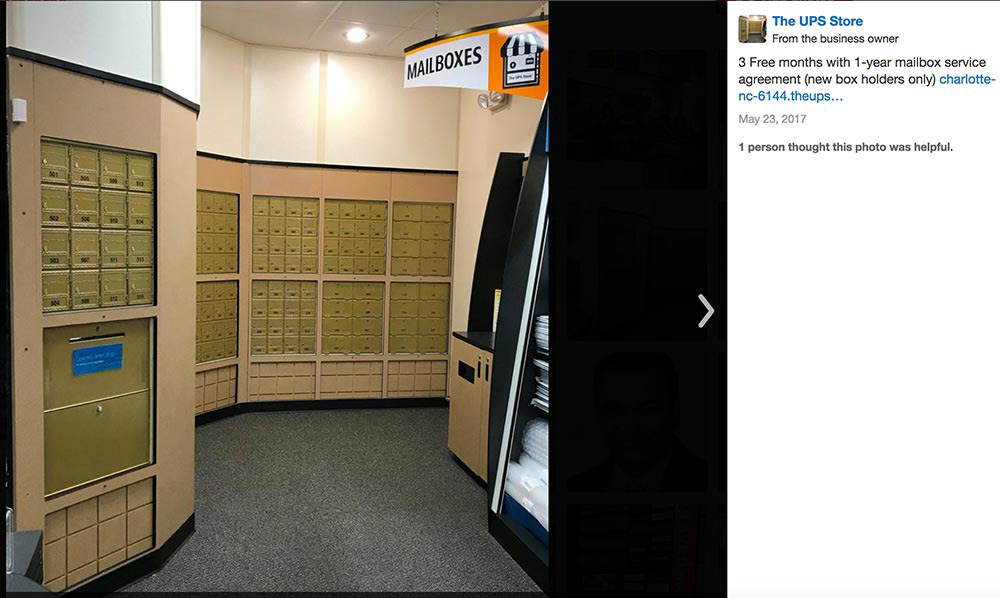 Consulting services include:

Consistent branding within each site.
Research and optimize keywords and content (images, text) to reach a target demographic and branding consistent on profiles.
Schedule campaign updates with image, text, and relevant #hashtag to engage targeted audiences.
Save time scheduling and monitoring updates with
Hootesuite
in Facebook, Instagram, Twitter, Linkedin, Tumblr, and Google Plus.
Analyze campaigns with Hootsuite, Sumall, Twitter, and Google Analytics.
Automate welcoming new Twitter followers with Zapier.
Add contacts to your email marketing updates.
Encourage reviews on Facebook, Foursquare, Yelp, & Google Plus, Merchant Circle.
Review the results to refine future updates.
Suggest new services that the constantly changing sites have to offer.